Create and order your custom-made panels
You do not find the furniture or the shelf you need at the store ? Then, create it !
Our custom-made panels allow you to achieve all your projects : furniture' construction, space arrangement, shelves' creation adapted to the furniture designed on our website, everything is possible !
Thanks to our configurator, you configure panels at the size you need and receive them 6 weeks after directly at your home. Define the placement of drillings and edges that have to be band. No need to order entire panels when we only need a few boards !
Kitchen worktops, vanity units, desks, everything is possible and entirely adapted to your sizes and tastes with the same choice of colors as usual.
‍
‍
‍
‍
‍
‍
Wood cutting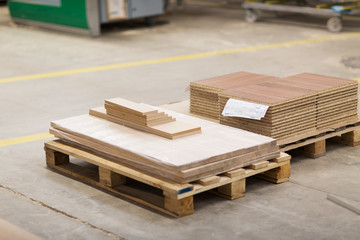 ‍
Simply use our configurator : you enter your sizes, the configurator create your board, and then you only have to say where you want to have the drillings and the edge banding you prefer...
Your turn to create custom-made boards that perfectly answer to your needs. Our custom-made boards can be ordered in 3 clicks directly online. Of the simple desk to the most complex design furniture, alone or accompanied by a carftman or interior designer, create directly online your boards with high-quality finishes.
‍
High-quality materials
Made by wooden panels exclusively sourced from forests managed durably and high-quality fixations, all our boards are conceived to have a very long-lasting life.
‍
‍
Drilling, edge banding, everything is possible !
All your configurations visible online in 3D !
More than 80 colors !
Free delivery at home !